The freestanding solutions from Synth, the new collection by Mina: free to tune with water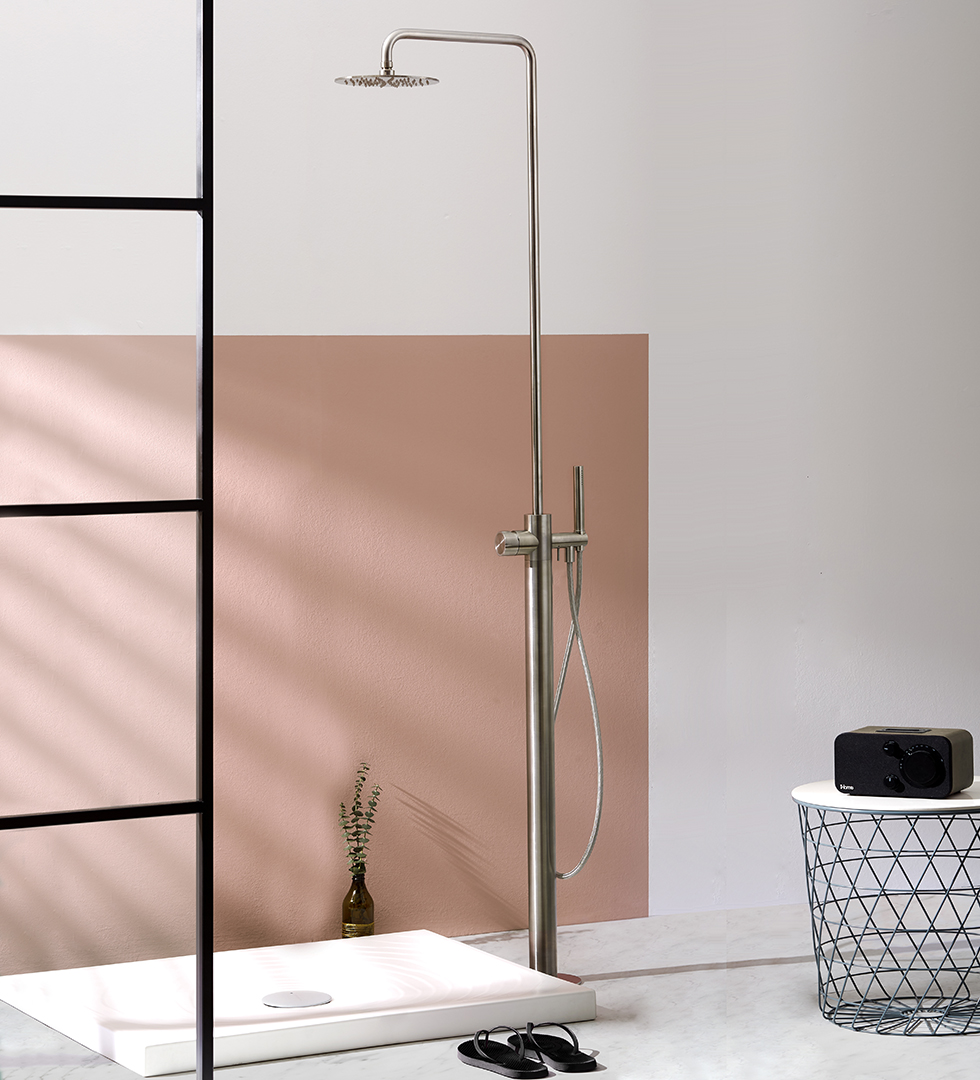 Water temperature and flow rate are like volume and melody tone which should be carefully regulated in order to reach the ideal comfort.
The freestanding models are the most beautiful and evocative choices for relaxing moments in the bathroom settings. They are designed to be islands of wellness.
The Synth freestanding options create a feeling of euphoria in the house, whether they are for shower, bathtub or washbasin. They can be placed anywhere because they do not need a wall bracket. 
In addition to the bathroom, free-standings can be placed in the bedroom as well as into enchanting green places outdoor. 
Regulating water temperature and flow rate to reach the ideal comfort is the leitmotiv of the series: the mixer handle is a cylinder with incisions and grooves which allow to control movements.
A feature that highlights the practical of the tap for standing floor showers and standing floor spouts as well.
Mina offers many possible combinations with Synth, for example the three-hole faucet which is composed by hot and cold remote controls. The most original version has the wall mounted spout with the deck mounted controls. This emphasises creativity as well as custom proposals.